+1(604)-591-3818 | Suite #200-11957, 80 Ave Delta, BC, Canada.
Yukon Nominee

Program (YNP)
Located in the northwest of Canada, Yukon is the smallest of Canada's three federal territories.
Yukon is wild, mountainous and sparsely populated. Kluane National Park and Reserve includes Mount Logan, Canada's highest peak, as well as glaciers, trails and the Alsek River. In the far north is Ivvavik National Park, with protected calving grounds for Porcupine caribou. In the south are numerous glacier-fed alpine lakes, including boldly coloured Emerald Lake.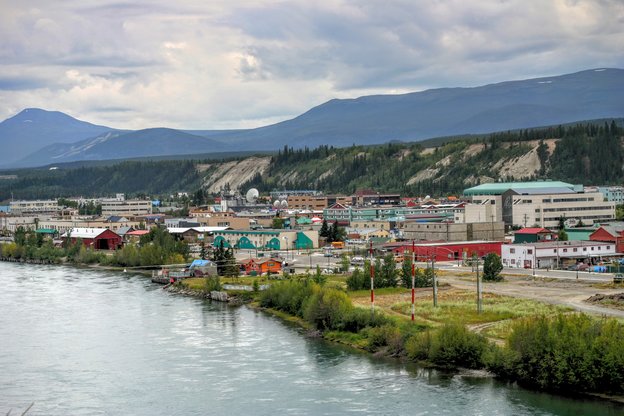 The Yukon Nominee Program (YNP) enables, prospective immigrants with the skills and experience to receive a Yukon Provincial Nomination Certificate, which will allow that foreign national to apply for Canadian permanent residence.
The YNP consists of the following programs:
Yukon Express Entry (YEE)
The Yukon Express Entry Program (YEE) is linked to the Yukon Nominee Program (YNP) through the federal Express Entry immigration selection system. Yukon employers who are unable to find Canadian citizens / permanent residents to fill skilled job positions may now access Immigration, Refugees and Citizenship's (IRCC) Express Entry pool of candidates.
YEE applicants are drawn from the pool on the basis of nominations through valid job offers for permanent, full-time work from eligible Yukon employers.
To read more about Yukon Express Entry, click here.
Skilled Worker
The program enables eligible Yukon employers to sponsor foreign skilled workers from the territory for permanent residence in Canada. The applicants must be working in a National Occupational Classification (NOC) Skill Level 0, A, or B occupation.
To read more about the Yukon Skilled Worker Program, click here.
Critical Impact Worker
The program enables, eligible employers to sponsor foreign workers for permanent residence, with experience in a semi-skilled or unskilled occupation, which is in high demand in the territory. The sponsored foreign worker must receive a job offer from an eligible Yukon employer; however, they are not required to be physically present in the Yukon at the time of application.
To read more about the Yukon Critical Impact Worker Program, click here.
Business Nominee
The program enables individuals with business experience who wish to start a new business in the territory, or partner with an existing business, or purchase and operate an existing business in Yukon. The individual must be willing to make a significant investment in the new Yukon-based business they wish to start.
To read more about the Yukon Business Nominee Program, click here.
Free

Consultation

Relocating to another country and starting a new life is a challenging decision. Canada is a great country to live in, yet starting up all over in Canada too involves many challenges and uncertainties. The process might be cumbersome and sometimes quite complex that requires expertise to deal with.

At Noaisys we simplify your immigration process to Canada.
Contact…